Search Properties
Find your perfect property in Lanzarote
Enter your requirements in the search box on the left to start your search...
What our Clients Say:
...they ensured that the whole process ran smoothly and were on hand at all times to give advice on any problems or worries that we may have had.
Susan Marrin
Read more of our client testimonials.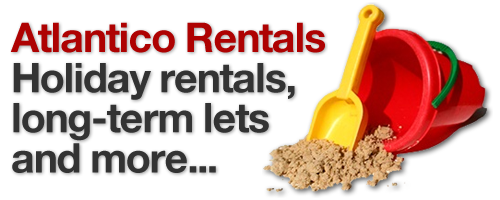 Renovating property on Lanzarote
As any regular visitor to the island will know there's a whole host of properties out there, seemingly lying around abandoned that are just ripe for renovation. But what are the processes and pitfalls involved?
Outside of the main resorts there are literally scores of fantastic older properties just lying vacant. In part, this can be attributed to inheritance laws in the Canaries, with properties handed down and shared amongst families. This in turn can lead to a form of 'property paralysis', as siblings and relatives disagree over what to do with their windfall.
In more rural areas buyers also need to be on the ball when it comes to purchasing any type of property. A key pitfall here is registration, has the property actually been legally formalised on the escritura or deeds? In many instances this isn't the case, and the building in question is simply classed as a storeroom or tool shed, known locally as a cuarto de aperos. Some, less scrupulous agents will withold this sort of information - and unless you are a cash buyer you simply won't be able to secure a mortgage against this type of property.
But assuming your ideal property is all legal and above board, what are the key pointers to look for in order to ensure your dream place in the sun doesn't become a total money pit?
Many older houses on Lanzarote suffer from damp problems, partly reflecting the materials used in construction but also because these buildings are literally built over aljibes, or water storage tanks. These used to be integral and constructed underneath houses as water has always been a valuable resource on an island which has no natural springs or rivers. Unfortunately though over the years the moisture from these aljibes can be sucked up into the walls, creating a problem that is costly and difficult to solve. So check all walls carefully for damp before signing on the dotted line. At the same time, ensure that other key services, such as the pozi negro or waste pit is also in good order and has been emptied recently.
Many older buildings have also been constructed using wood, which is of course a more attractive and natural finish but which is also highly susceptible to woodworm. So be sure to check that all ceilings, doors and window frames are woodworm free, as this can be a particularly difficult problem to treat here due to a lack of products for treatment.
Typically, older local houses, often described as Casas Terrera or country houses, will often be quite dark - thanks to a combination of dark wood in the furnishings and few windows. As a result many new owners often find that one of their first tasks is to create new apertures in order to introduce light. Room sizes are also on the small side by modern standards - so moving walls and doors around is often high on many people's to do list.
On the upside, building materials and labour remain relatively good value, so a renovation project on Lanzarote doesn't have to break the bank.
Local Building Services
Lanzarote Builders
English speaking and locally based
Web : www.lanzarote-builders.com
Natura Design
New build and renovation specialists
Web : www.naturadesign.net