Search Properties
Find your perfect property in Lanzarote
Enter your requirements in the search box on the left to start your search...
What our Clients Say:
They have been 100% approachable, reliable, informative and helpful at all times. We would highly recommend doing business with this company and would certainly use them again.
Mike Bisset
Global Product Director
Read more of our client testimonials.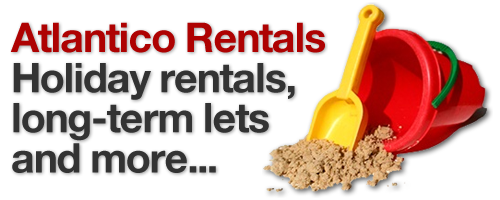 Relocating to Lanzarote - Local Resources and Services
Many visitors to our offices and our website are interested in relocating from the UK and moving to Lanzarote on a permanent basis. And why not? As the island boasts many advantages, not least a cheaper cost of living and a far better climate than is available in countries such as the UK and Eire.
As you can see on our Market Information page, which gives more detail about the island's demographics, nearly 30% of Lanzarote's current residents were born outside of Spain, so illustrating that it is relatively easy to take the plunge. Not least if you already live in an EU member state, as freedom of movement for European residents is enshrined in law, which means you don't need any special paperwork or permission - you can literally just book a one way flight ticket and turn up.
However we would very strongly recommend doing some research first. Employment opportunities here for example are currently more limited than in other EU states whilst one bi-product of the recession in Spain has been serious downward pressure on wages and salaries. On the upside though Lanzarote's buoyant tourist market offers plenty of opportunities for those seeking to set up their own business venture.
Schools & Education
Education is compulsory in Spain for everyone aged 6yrs to 16yrs. 5 to 11 year olds attend Primary Schools, 12 to 16 year olds attend Secondary Schools. If your child is a Spanish speaker you can enrol them in a state school for free. However most expats tend to favour one of the four fee paying, private schools on the island where some or all of the classes are conducted in English and follow the National Curriculum.
British School of Lanzarote (Tahiche)
Web : www.thebritishschoollanzarote.com
Tel : (0034) 928 810 085
Email : info@thebritishschoollanzarote.com
Colegio Arenas (Costa Teguise)
Web : www.aislanzarote.com/en
Tel : (0034) 928 41 59 96
Colegio Europeo Daos
Web : www.colegioeuropeodaos.com/en
Tel : (0034) 928 515818
Colegio Hispano Britanico
Web : www.colegiohispanobritanico.com
Tel : (0034) 928 173 066
Moving/Haulage
It can be cheaper than you might think to move furniture and personal items to Lanzarote as many companies price by space rather than weight.
CK Haulage
Tel : (0034) 928 524190
TC Freight Services
Web : www.tcfreight.co.uk
Tel : 0208 890 7888
Email : sales@tcfreight.co.uk
Work and Employment
From January 1st 2021 UK citizens will no longer enjoy the right of freedom of movement within the EU. Which makes moving to Lanzarote and working here on a permanent basis more complex than previously.
As a result of Brexit, UK passport holders will only be able to stay for up to 90 days within every 180-day period in any part of Spain, including Lanzarote and the Canary Islands.
UK residents who wish to stay and work in Spain for more than three months must now either apply for Spanish residency or the appropriate visa.