Search Properties
Find your perfect property in Lanzarote
Enter your requirements in the search box on the left to start your search...
What our Clients Say:
I have recently completed the purchase of my third property on Lanzarote by utilising the services of Atlantico Homes and I cannot speak too highly of their professional approach.
Martyn Watts
Managing Director, Universal Inspection (UK) Ltd
Read more of our client testimonials.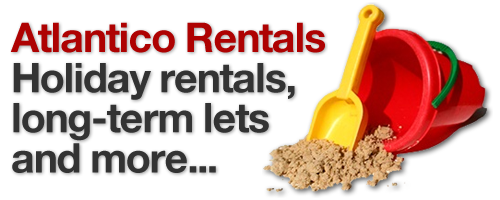 Holiday Lettings Guide
Lanzarote is an ideal choice for anyone planning to invest in a holiday rental property, as the island boasts both a buoyant tourist industry (you can view the latest tourist figures here) and great weather all year round. All of which spells reliable year round bookings for owners.
As a result thousands of people have invested in the Lanzarote property market with a view to generating both decent rental returns and capital growth. And with a little bit of thought and careful planning you can join them too.
Finding the Right Property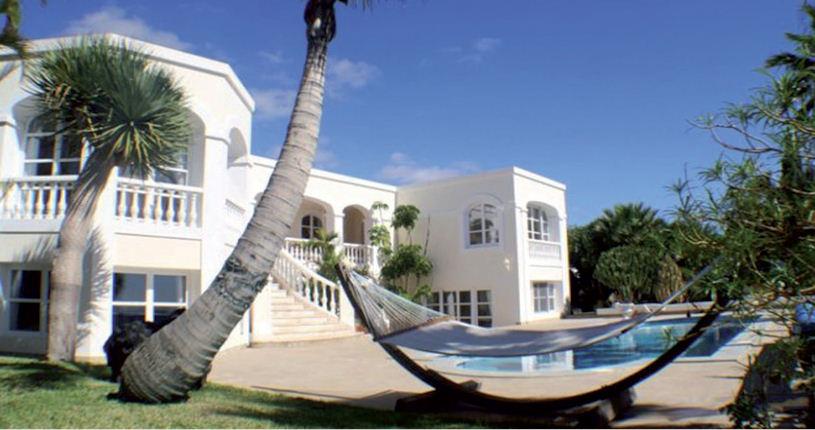 Firstly, it pays to do some basic market research. Where to buy? In one of the resorts? Or perhaps take advantage of the growing trend towards rural tourism? What type of property should you buy? A villa with private pool or a one bedroom apartment on a managed complex?
All of these decisions will dictate the type of clients that you need to approach and hence your overall marketing strategy. Your potential returns will also provide a guide to the amount of money that you need to invest in your marketing campaign.
DIY versus Lettings Agents
Managing your own holiday rental property on Lanzarote can be time consuming and demanding, especially if you are not based on the island. As well as handling the marketing yourself you will also need to find a reliable cleaner and maintenance support in event of anything going wrong.
However, financially this route can be more rewarding, as many lettings agents charge upwards of 15% of each booking to market and manage a property on your behalf.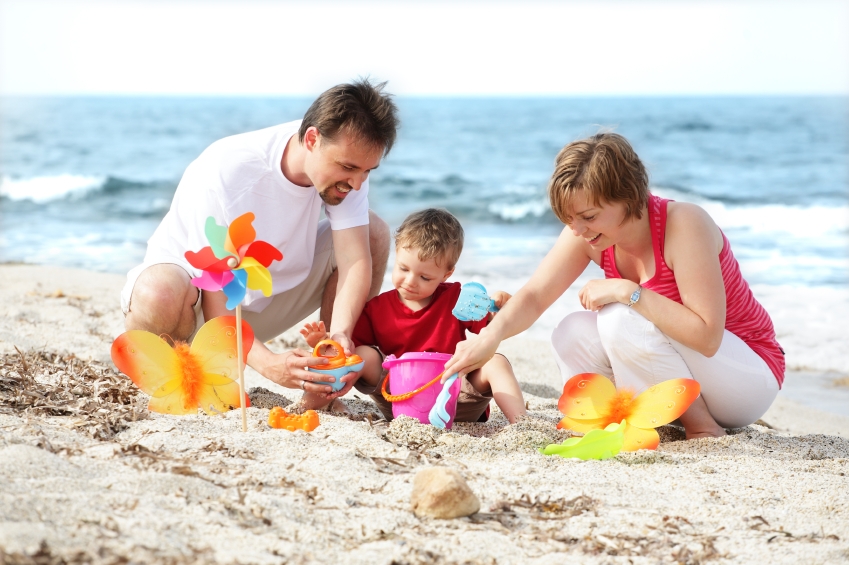 The private rentals market has also really expanded over the last decade, aided by listings websites such as Owners Direct, HomeAway and Holiday Lettings. As well as newer options such as AirB&B and HouseTrip. Owners Direct and HomeAway currently dominate the Google search rankings for key terms such as Villas in Lanzarote in major markets such as the UK, so it would be very sensible to include them in any campaign. Not least as the cost of these listings are pretty good value, working out at about 200 pounds per site.
Other sites such as Holiday Lettings also offer 'free listings', ie no start up cost, in return for relatively low commission payments per booking.
It certainly pays to spread yourself around to ensure that your rental property enjoys the maximum exposure on line.
Many owners don't have the time or resources to take this route however - and there are also plenty of pitfalls. For example, who enforces your house rules about occupancy and breakages in your absence? And the holiday rental market on Lanzarote, particularly in the main resorts, is also very competitive. So you can really benefit from accessing the client base and knowledge of a local property management and rentals company.
Atlantico Homes offer a full holiday property management and rental service, so just ask us for more details.
The Value of Great Visuals
Many owners fail to appreciate the value of good quality visuals when it comes to selling their holiday property too potential clients. But really, what could be more important? As these images are all your potential guests have to go on when they are looking at your rental property online. So investing a few hundred euros in a professional photographer at the start of your campaign should certainly repay itself many times over.
Try to create visuals that differentiate your property from the competition - there are thousands of privately owned holiday rentals on Lanzarote. You need to ask yourself how you can make your property stand out from the crowd.
Think also about props and staging for each shot, as this can help to personalise your home and make it more desirable to holidaymakers.
Build A Website
Creating a website for your property allows you to sell it to tourists in much greater depth and detail than is possible on the main listings sites. You can add as many photos and as much descriptive text as you like. And the cost of website production has also fallen in recent years, so there's no real excuse not to have your own online presence.
Use Social Media
Your online marketing can then be further enhanced by utilising the key social media sites such as Facebook and Pinterest. If possible, create your own video of the property and place this on YouTube for yet more exposure.
Paying Tax
Tax arrangements for non-resident owners of second homes in Spain will be changing after Brexit.
The tax rate for UK resident owners of second homes in Spain which are rented out to holidaymakers will increase from 19% to 24% - as UK owners basically lose their EU status. Whilst it will also no longer be permissible to offset various letting expenses against tax.
Holiday letting earnings must be declared quarterly using the Modelo 210 tax declaration form.
It is important to note that even if you do not rent out your second home in Spain you will still be liable to pay a non-letting tax as a non-resident owner, which is levied annually, also using the Modelo 210 tax form.
It is important to ensure that you are fully compliant with your liabilities as failure to pay your taxes can lead to complications as and when you come to sell your holiday rental investment property here on Lanzarote.