Search Properties
Find your perfect property in Lanzarote
Enter your requirements in the search box on the left to start your search...
What our Clients Say:
We cannot praise the services of Atlantico Homes too highly.
Sue & Tom from Devon
Read more of our client testimonials.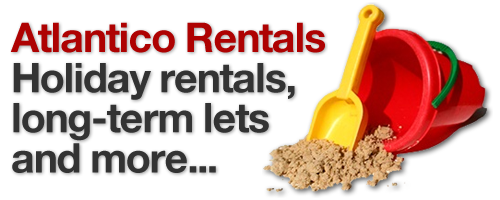 Adding A Pool To Your Property
Get in the swim! And why not, as a swimming pool can add a lot of value to your property here on Lanzarote and is usually a vital pre-requisite if you are planning to rent your villa out to tourists. A pool purchase is also quite a substantial investment, so it really does pay to do your planning and research before you take the plunge.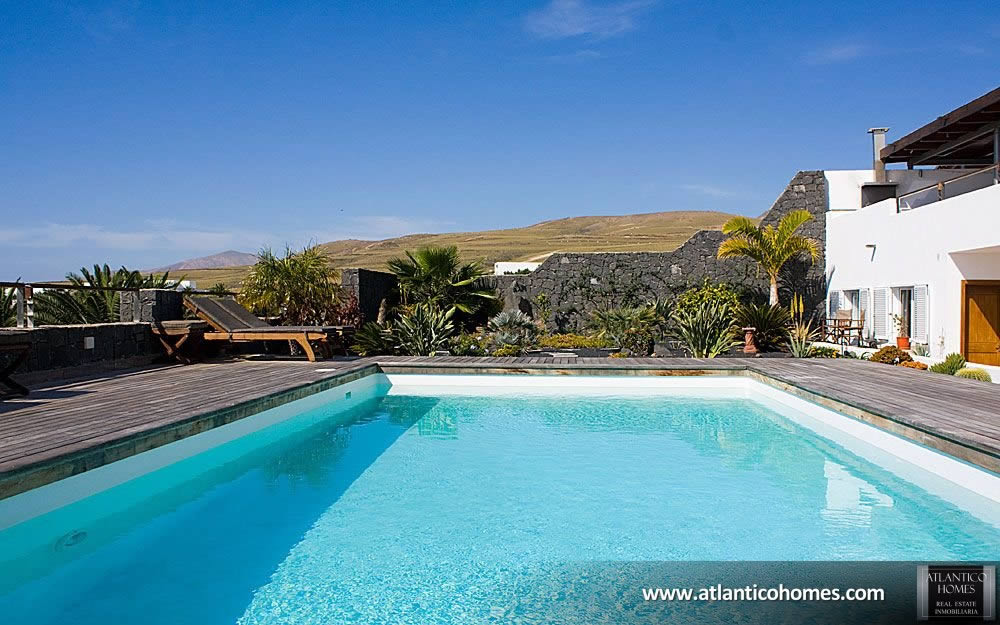 What Sort of Pool Should I Buy?
There are a number of different options available when it comes to purchasing a swimming pool in Lanzarote.
Concrete Pools
The most common solution is to create an in ground swimming pool using concrete. Concrete is essentially sprayed over a wire mesh. This is also the most flexible solution from a design standpoint too, as your contractors can basically form any size or shape with this method. The other major plus point is that concrete is also the most durable option.
However, this is also the most expensive route. And if you are located in a rural area and promoting eco-tourism pouring large volumes of concrete into the earth could also be construed as rather environmentally unfriendly.
Vinyl Pools
Vinyl offers a cheaper and arguably more environmentally friendly in ground alternative, and these are created by fitting a vinyl liner over a steel frame.
The downsides are though that these types of pool are only available in a limited number of size and shapes, so there are design restrictions to consider here, whilst, unlike concrete, they are not as durable, as the liner can get punctured.
Fibreglass Mould Pools
Whilst limited in terms of design options fibreglass mould pools do have a number of advantages over both concrete and vinyl pools, not least as they are far quicker to install and cheaper. Moulded pools are also much harder to damage as there is no liner to pierce or puncture. Dependent on size though they can be quite tricky to install and require a good deal of space if a crane is required.
Above Ground Pools
It is important to remember that all of these options above require planning permission. So if you are located in a rural area or want to utilise rural land then you may want to look instead at an above ground pool. These can also be far cheaper than any in ground solution, but design wise can sometimes looks a little "clunky" and are hard to execute well.
What Size and Shape Pool Should I Use?
Size really does matter when it comes to creating your own pool. At a minimum you really need to provide holiday rental guests with pool dimensions of 5m x 3m in order to raise your offering above the level of a mere plunge pool. And if anyone wants to be able to swim proper laps then you'll require a minimum length of 12 metres.
Ultimately these considerations are also going to be dictated by budget and the type of pool, i.e. concrete, vinyl or fibreglass, that you choose to go with.
Decking and Pool Surround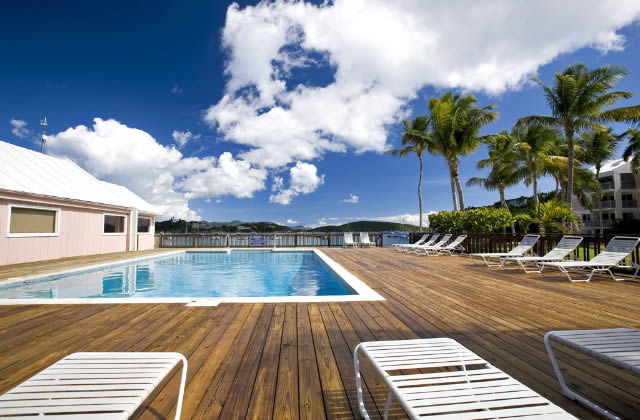 When planning out your pool area it's obviously of vital importance to give ample consideration to the design of your pool surround, as guests will spend more time sunbathing by the pool than actually swimming in it.
Hence it's a good idea to ensure that there is plenty of room for sun loungers and that you choose a suitable surface, such as a non-slip, water resistant wood or tile. Note that this can add considerably to the cost of installation, so it's vital to cost the whole project, not just the addition of the swimming pool alone.
Is it Expensive to Heat and Maintain?
Whilst Lanzarote enjoys good weather all year round most pools on the island require heating during the winter months in order to ensure that they are at an acceptable temperature for use.
This can add considerably to your energy bills, however there are also lots of ways to reduce the cost of heating your pool, not least by taking advantage of the year round sunshine and installing a solar powered heater. Good quality pool covers can also keep these costs down and if you are on site you can also manually adjust the pool temperature on hotter days.
Pool Cleaning
Any swimming pool requires regular cleaning, on average at least 2 to 3 times per week. And if you're not planning to do this yourself this hidden cost can quickly mount up, as most professional pool cleaners on the island charge a minimum of €15 to €20 per visit. On the upside they will also assist you with the technical maintenance of the pool, undertaking tasks such as filter cleaning and backwashing as part of their service.
Useful Resources
There are a number of reliable, professional companies on Lanzarote that offer swimming pool build and maintenance services, along with a wide range of supplies from liners to solar powered heating.
Piscinas Direct
Tel : 0034 669 399458
Web : www.piscinasdirect.es
Aquadreams
Tel : 0034 928 822057
Web : www.aquadreams.eu
Piscinas Lanzarote
Web : www.piscinaslanzarote.com